In 2016 my husband and I moved into our home near Long Beach, CA . We were ecstatic about the idea of more space (going from 650 sqft in Silver Lake to 2100 sqft) but we didn't have the money it would take to renovate the house to the standard that we knew we ultimately wanted. I had just started my interior design business and wanted something I could sink my teeth into and actually show in my portfolio. So, I set out to do as much as I could that would make the biggest impact with a relatively tight budget. The first "renovation" included: re-tiling the fireplace, all new lighting fixtures, painting the kitchen cabinets white, and select furniture purchases.
2016 BEFORE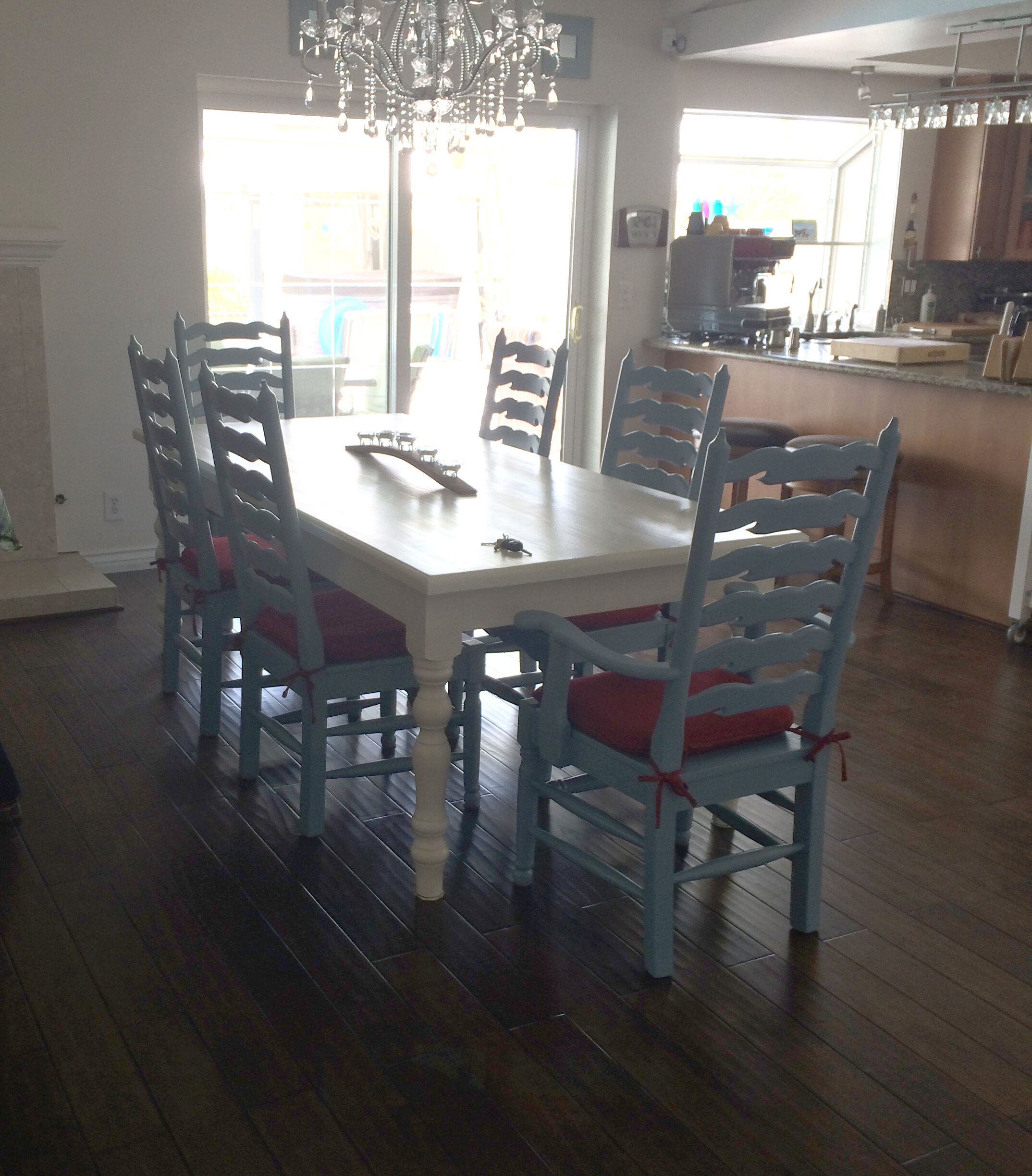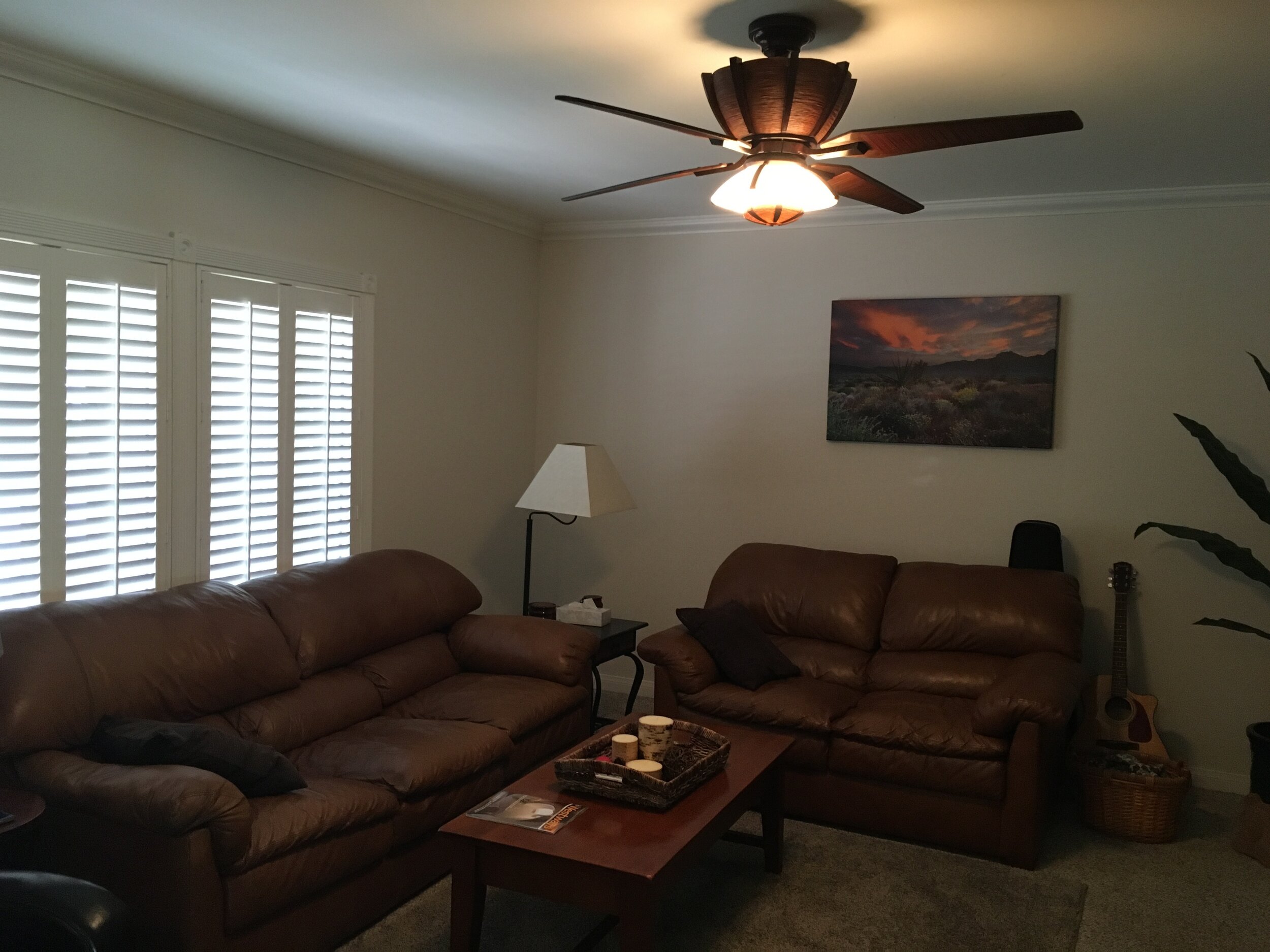 2016 FACELIFT
Photographer: Amy Bartlam
We saved up, and in 2019 went for a major renovation. One unanticipated cost was asbestos removal. Homes should always be tested for asbestos before renovation, but I often see that step being missed by homeowners managing their own renovation. We discovered asbestos in our drywall and therefore had to have all drywall that would be cut into, professionally removed. We mostly focused our efforts on the kitchen, and removed the soffit in the ceiling, replaced the cabinetry and added new honed black quartz countertops. We replaced the garden window with a flat glass panel, for a more modern look, and replaced the only other kitchen window with a similar flat glass panel, but exchanged the clear glass for frosted. I felt like this was a risky move in a kitchen because I turned an operable window into a closed fixed window, but the look is so sleek and modern that I'm very happy with the way it turned out. Also, I opted for frosted glass because the window directly overlooks a neighbor's window, and there is just no fixing that, so at least now we don't have to worry about the view.
We added cabinetry below this window (pictured on the right) which allowed us to hide some of that hideous mess! Kind of, somehow in real life things still manage to pile up there. Anyway, this was a perfect spot for a floating shelf and our much coveted dual zone wine refrigerator.
2019 RENOVATION
Photographer: Jessica Alexander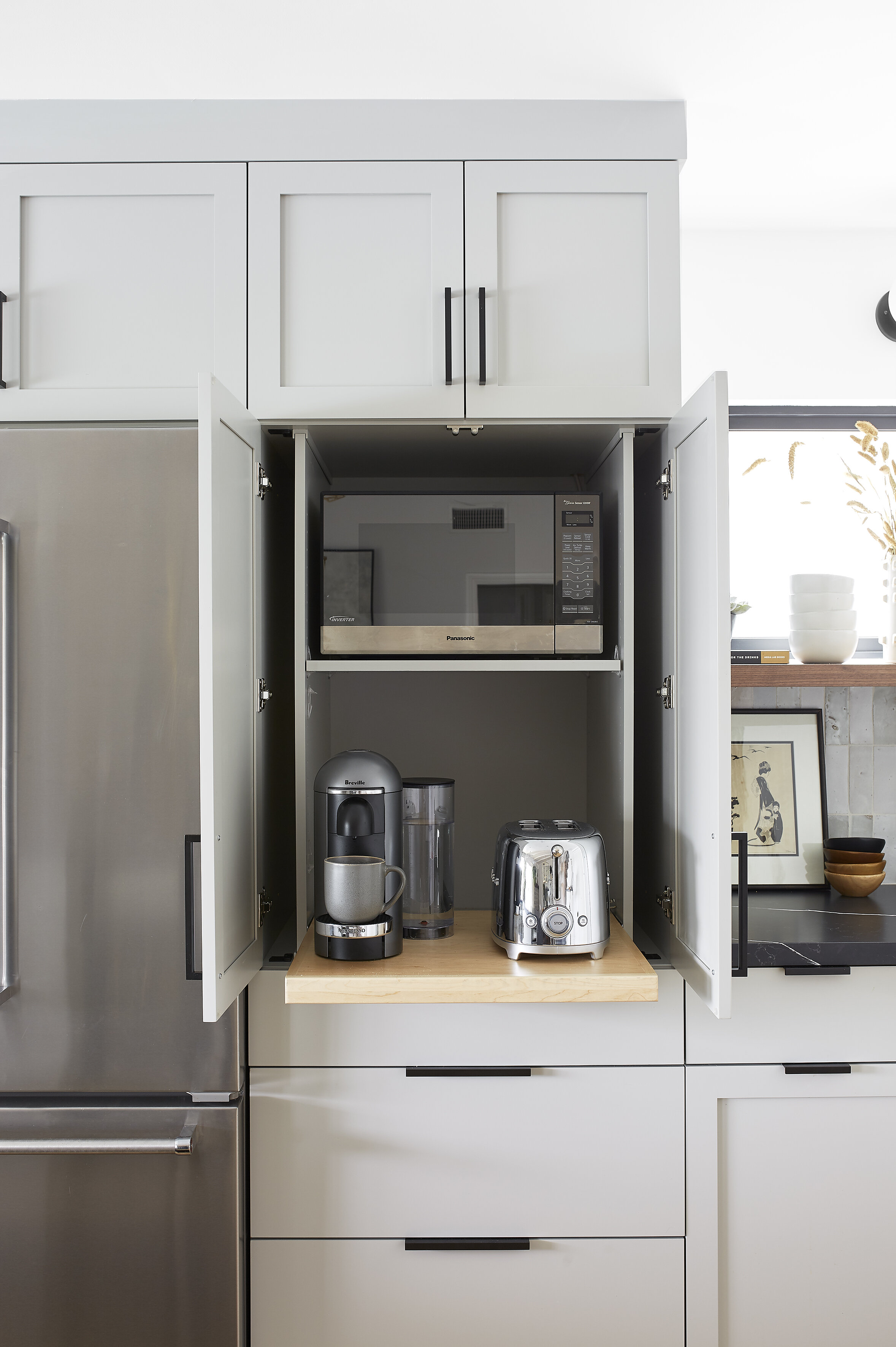 One hard lesson that I learned during this reno, is that I was too obsessed with trends. Trying to identify them, trying to avoid them, and trying to stay ahead of them. As a designer, I was always on the lookout for a look that could go "viral." But, in my effort to create a new and unique moment, I ended up unknowingly selecting some products that ended up being so overused that I did just the opposite. I literally had the thought to rip out some already installed products and start over. As a designer you can drive yourself crazy trying to stay ahead of the curve, but chances are if you love something, others will too and soon it will saturate the market. The question that I had to ask myself in the end was "Do I love it?" Honestly, I do love it. The house is beautiful and everything in it feels very "us" and intentional – and to me, that feels like the true goal of interior design.
PRODUCT LINKS
Backsplash | Countertop | Island Pendant | Sconce over Window | Counter Stools | Door Hardware | Drawer Hardware | Refrigerator | Wine Refrigerator | Floating Shelf | Sconce over Shelf | Dining Chandelier | Dining Table | Fireplace Tiles | Fireplace Mantle | Fireplace Sconces | Living Room Sofa | Living Room Ottoman | Living Room Chandelier| Living Room Side Table | Living Room Art | Living Room Bookcase